The Smile-Makin' People
We put tradition into each and every irresistibly happy bite!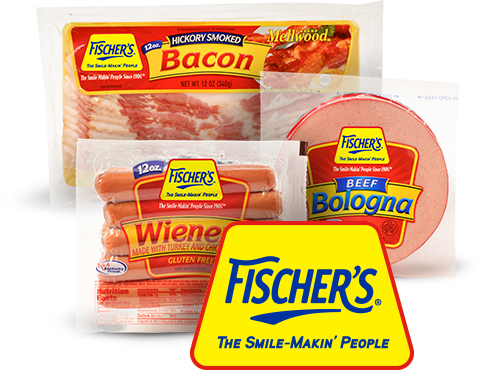 In Louisville, KY in 1904, Henry Fischer founded Fischer's Packing Company. It was a full-service meat packing facility with a strong adherence to time-honored recipes from cure masters of past generations.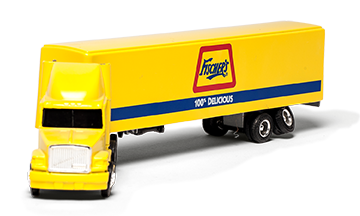 The quality and taste of the products drew people far and wide to get their hands on Fischer's meats. It grew into a brand people could trust.
Families have relied on the quality and value of Fischer's® products for over a century and why shouldn't they?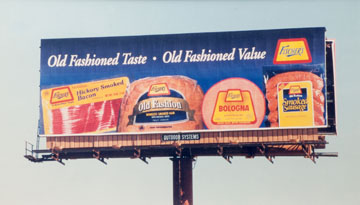 We still make our products using old-fashioned recipes and time-tested techniques. We put tradition into each and every irresistibly, happy bite. That's the reason we're known as "The Smile-Makin' People."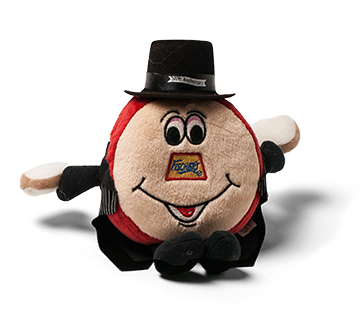 Enjoy our delicious products including; Bologna, Wieners and Franks, Pickled Meats, Bacon, a wide variety of classic Lunch Meat favorites. Fischer's® products offer high quality and taste tested flavors that appeal to modern lifestyles. This is why we say, "Moms see the value, kids see the fun!"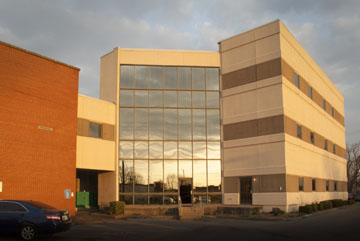 Visit our hometown of Owensboro, Kentucky.
Kentucky Legend was born and bred in the beautiful city of Owensboro, Kentucky. Take a weekend trip to visit the town that started it all!
Looking for something to do in our amazing city or just want to learn more about what Owensboro is all about? Head to https://visitowensboro.com/ to learn more about the lively restaurants, shopping, activities, and more our city has to offer. We can't wait to see you!