Exploration Station is On a Roll
Exploration Station is making a difference!
Exploration Station was developed during the spring of 2016 at the behest of DCPS elementary school principals to help address "Summer Slide". Summer Slide is the loss of learning that takes place during breaks from academic activity.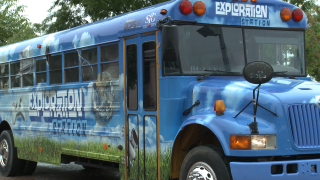 Specialty Foods Group is a proud sponsor of Exploration Station. Since it began operation more than 325 children per week have utilized educational services on the bus. While each site offers different services based upon student educational needs, most neighborhood visits feature some combination of reading and literacy skills, math skills and games, science experiments, physical activities and arts and crafts. In addition to academic resources, students at most sites are also provided with a nutritious lunch through the DCPS Summer Feeding Program.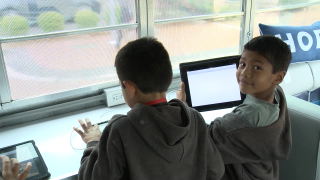 Check out this short video and see what happens when you pack a whole lot of fun learning experiences into one big bus. We call it the Exploration Station.